Black Mold
2/11/2021 (Permalink)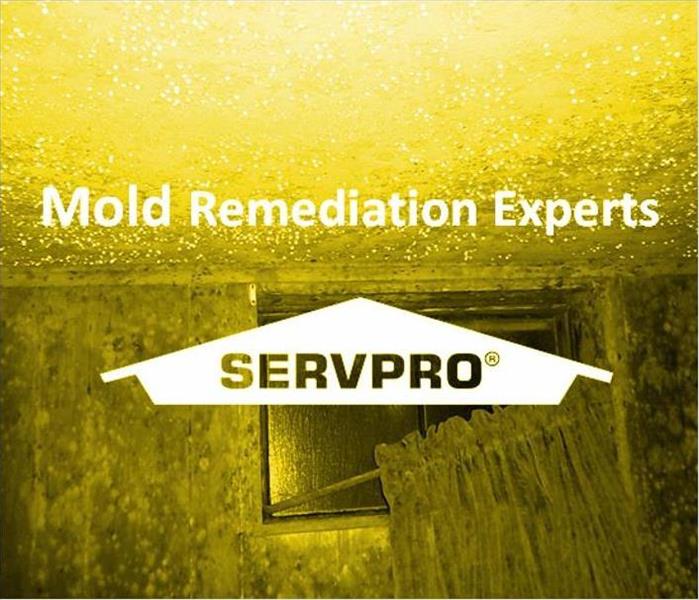 Toxic black mold, or Stachybotrys, can be very dangerous to your health and should not be handled by untrained professionals. The health risk and threat of spread make remediation dangerous and should only be done by qualified professionals, certified in the best mold remediation practices, should be brought in to remediate your home.
Leave It To The Professionals
The Disaster Remediation Technicians at SERVPRO of Natick/Milford are mold remediation specialists and have gone through the required training and has acquired the necessary skills and knowledge to remove all types of mold from your home safely. They are aware of and use the most current safety measures for removal, keeping you and your family safe in the process.
Characteristics Of Mold
Toxic black mold is not unique in its characteristics from other mold species. Even the black color is not an immediate giveaway that it is toxic. The mold must be tested to determine species and potential health risks. However, while testing is the only definitive way to diagnose a mold problem, several common characteristics of mold are its textured and fuzzy appearance along with its variety of colors.
Controlled Removal
Mold cleanup is highly reliant on what is often deemed a controlled removal. Since infestations can be made of millions of tiny spores, it is essential to control airflow and movement in the space to be remediated. This means that areas are often taped off with plastic sheeting, including ductwork and windows. The idea is to limit spread as much as possible.
Restoration
Most infestations can be found originating in wall cavities and ceilings therefore the remediation process will often require the removal of drywall and insulation, all of which must be removed and disposed of according to established laws set by the state of Massachusetts. Our teams are well versed in these laws and know the proper tools and techniques to use to abide by them.
When your commercial or residential property is infested with mold SERVPRO of Natick/Milford is here to help. Our Disaster Remediation Technicians will inspect and assess your property to identify the totality of any infestation and customize and execute a complete remediation plan. Call us today – (774) 290-4300! We will make it, "Like it never even happened."