SERVPRO Emergency Ready Profile
1/22/2021 (Permalink)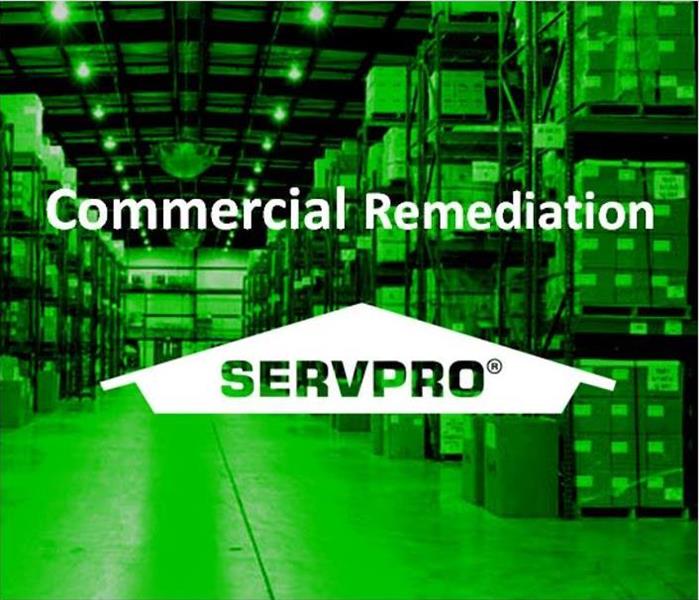 Studies show that 50% of businesses affected by a disaster will not reopen. Whether it's a large fire or water damage caused by a faulty sprinkler system, incidences such as these can be catastrophic to any Blackstone, Ma business.
Businesses that do recover have one thing in common - they had emergency preparedness planning in place. Unexpected emergencies can happen at any time, being prepared for these events will help minimize the interruption to your operations and get your business back up and running as quick and cost-effectively as possible.
To help business owners SERVPRO has developed the Emergency Ready Profile (ERP). The ERP is a comprehensive centralized repository containing critical property information that gives our Disaster Remediation Teams invaluable insight into the potential scope of the emergency prior to arriving on site! When an emergency strikes every second wasted in responding increases the cost of recovery. Having an ERP on file with SERVPRO of Natick/Milford enables our Teams to arrive onsite properly equipped and ready to take action!
There are no contracts to sign and setting up an ERP is a FREE service offered to all of our commercial clients! Our goal is to help ensure everyone is educated and prepared should disaster strike. The ERP is accessible electronically, making sharing the information easy. Hard copies are also available upon request.

Preparation is a key component for surviving any size disaster and an ERP is a key component of any well rounded disaster remediation plan. By developing a SERVPRO Emergency Ready Profile our clients know that a mitigation action plan is in place which will minimize the interruption to their business operations.
SERVPRO of Natick/Milford is here to support your business and ensure you're ready in the event of an emergency. Contact our office at (774) 290-4300 to begin the processes of building an ERP today!